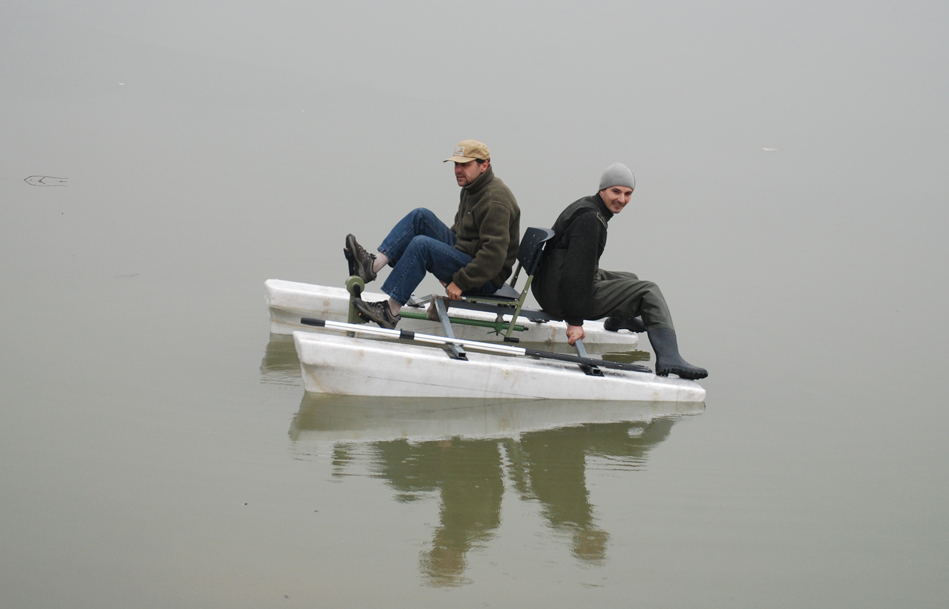 All those days we are working hard on the next model on S1waterbike, the model 2. The new model will bring bigger floats for maximum carried weight up to 150 – 170 Kg, made from PDE, and a new frame developed in a "H" form. So in our developing program, the S1waterbike will be available for heavier fishermen, with improved stability front and back, same maneuverability and just a little less speed in fast pedaling.
The total size will be 210 x 150 cm and the floats high will be 45 cm.
The image shows the maneuverability test on Bega river with the basic floats form.
We hope to be ready with this mode at the and of April.
Soon will talk about inflatable pontoons and the adapted fixing pieces for the X frame.
So, the 2011 will bring the heavy weight floats and the inflatable pontoons for S1watebike
Will keep you informed with the new-ties