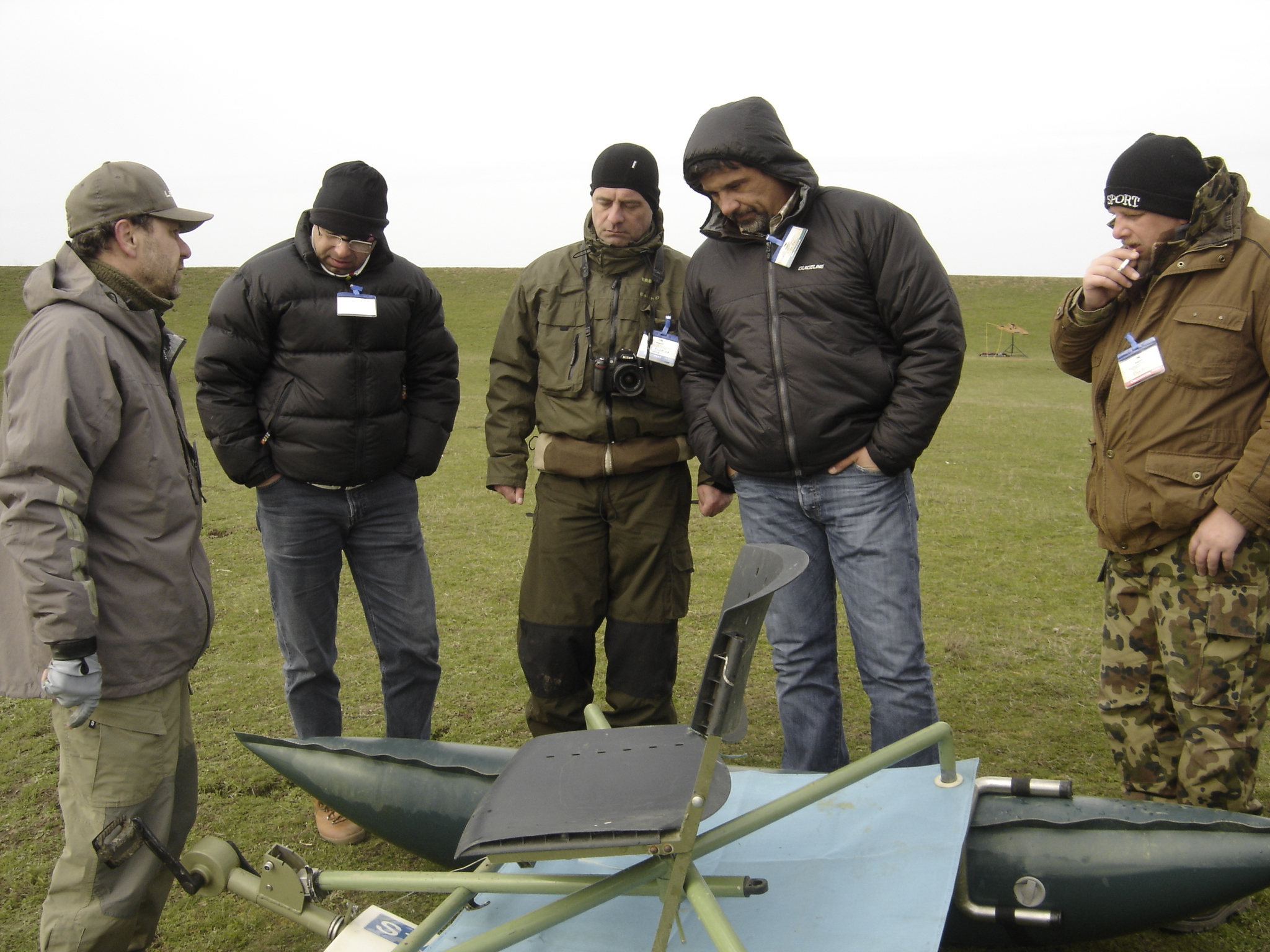 Discussion around the inflatable prototype
We had a nice meeting with Sasa Zec EFFA CI and Vladimir Glamocak SWISS CDC Team Member in Timisoara March 24-th 2013 with the Muscarici Casting Day edition 4-th event. Despite a very could day, with temperatures between 0 and +4 Celsius degrees, we could show and talk about the S1waterbike inflatable model. Sasa that has a 115 kg weight want's to try the inflatable model on a small pond on the Timis river shore.
He did some casting in strong wind and he wants to test the model further. He actually tried a 2 years old model that is used for rough testing in the area.
So, no nice looking, new items and clean and shiny surfaces, just function and maneuverability!
It was a nice day, dedicated to FF, with a lot of casting demo, workshop and clinic, with a nice flytying demo held by Vlada in the Evian's Restaurant. Details on www.muscarici.ro on blog section.