Djordje Andjelkovic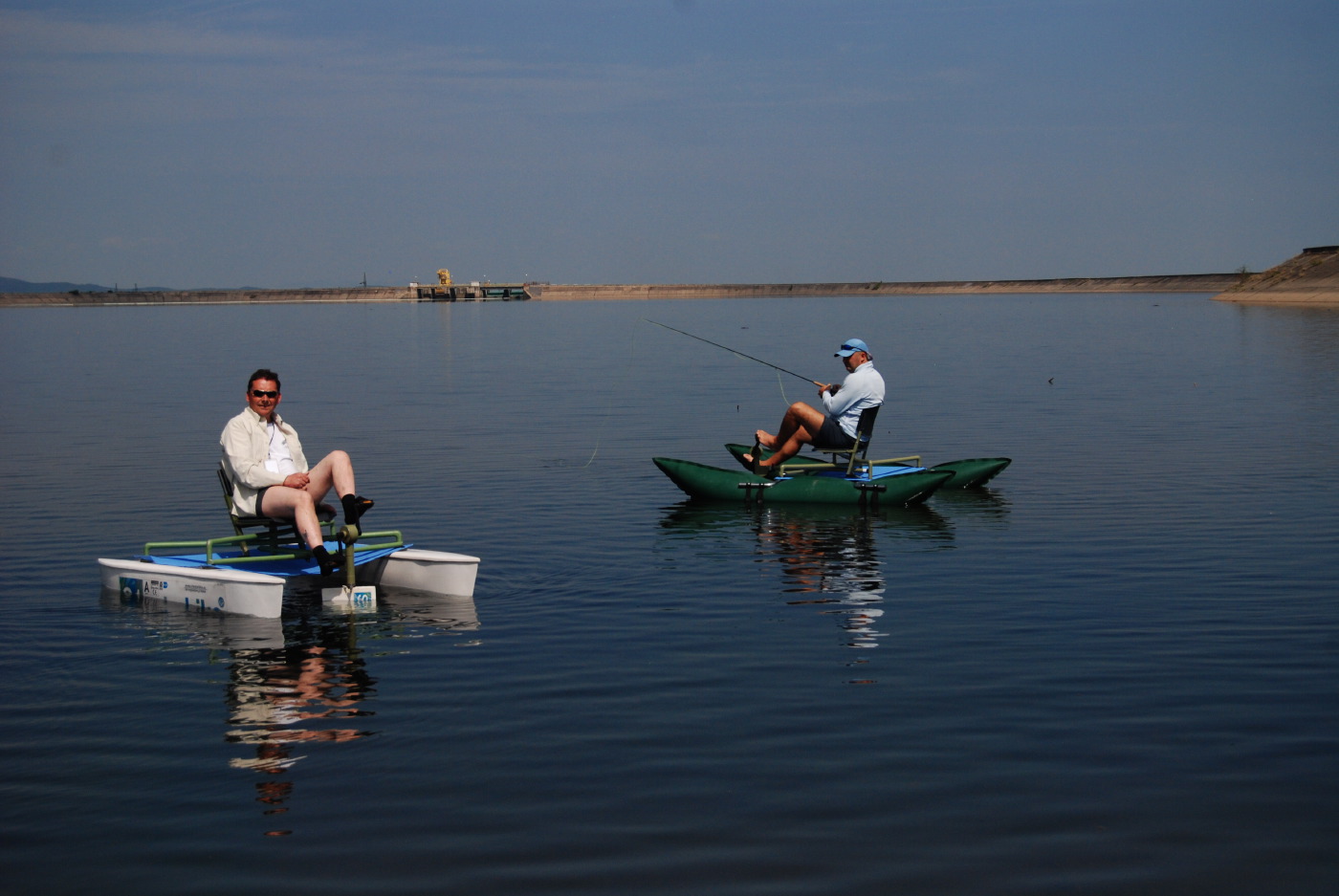 Djordje Andjelkovic – IFFF MCI THCI, Barrio lines developer, lives in Nis, Serbia. He was invited as instructor at Muscarici Fly Casting Days edition 7, in August 2014. He tried the S1waterbike inflatable prototype on Ostrov lake, Hateg County, Romania.
When, where and how many times did you have the occasion to try the S1waterbike?
It was my first time to try it. I just try inflatable model on the lake.
What is your general impression given by S1waterbike compared to the boats used before?
Very useful and practical accessory for fly fishing!
Did you notice improvements in fishing/casting with the S1waterbike?
Yes, for sure, you are much more above the surface comparing with belly boats. Your hands are all time free for casting and fishing, if I compare it with a pontoon boat.
How does the S1waterbike works for you?
Works super, so easy to control in water. I didn't have the chance to try assemble and dissemble it, but as I saw it is not complicated at all.
Would you choose the S1waterbike from other boats in the same price category?
Off-course, generally depending of place where I would like to use it, but my answer is YES!
What do you think it should be done in order to improve the product?
I would like to use more in different conditions, especially fishing for pikes in my favorite places J, I would like to check more things.
I think, is good to have unique products among so many other boats in the world.
How do you see the future for the S1waterbike?
I could see it in any bigger fishing shop!