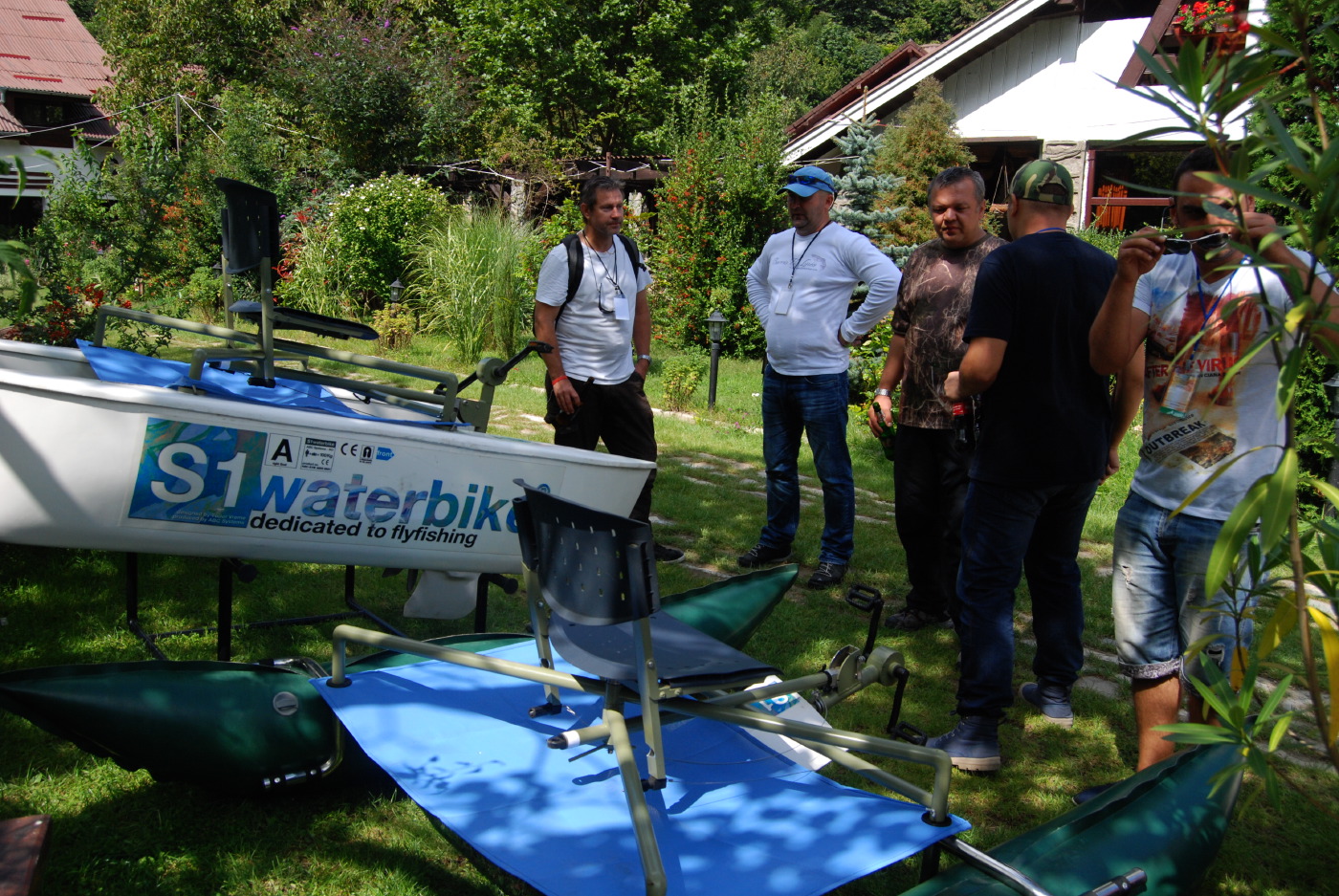 End of August 2014, Muscarici Fly Casting Days organized by Clubul Muscaricilor from TImisoara, on Retezat mountains area Romania, had a nice show up of the S1waterbikes latest models.
The brands that participated in this event where: Sexyloops, Karpen Fly Fishing, Loop, Echo, Barrio, Tight Loop and S1waterbike.
The invited guests, Paul Arden (Sexyloops), Thomas Berggren IFFF MCI THCI and Tommy Zimsen from Karpen Flyfishing and Djordje Andjekovic IFFF MCI THCI, had the chance to see and test the 2 models we are selling only on the Romanian market. We had 2 rows of testing on the Ostrov lake in Hateg County Romania, an open space for casting on water and from the waterbikes.
Paul Arden impression can be found in sexyloops.com as "Tudor's S1 Waterbike – a fantastic invention!" at http://www.sexyloops.com/picofday/elephantsandsocks/elephantsandsocks19.shtml
Paul's feedback on http://www.s1waterbike.ro/wp/?page_id=952
Djordej's fedback on http://www.s1waterbike.ro/wp/?page_id=944
Soon we shall have Paul's, Tommy and Thomas interview about their experience driving them,
Keep in touch…